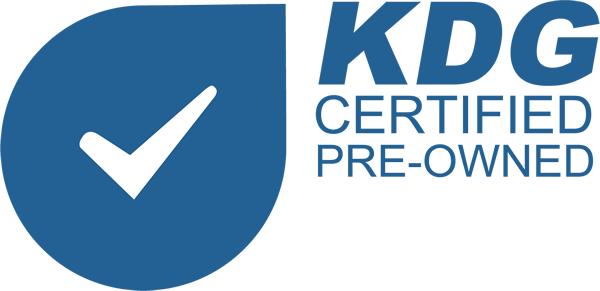 KDG Certified Pre-Owned vehicles
 are all thoroughly inspected by a professional mechanic, and backed by the manufacturer with a warranty through the dealership. Great value and peace of mind with your next used car purchase! Please ask each dealer about the vehicle's certification program and details covering the process.

Why would I want a KDG Certified Pre-Owned vs. just a Pre-Owned vehicle?

When it comes to comparing certified pre-owned vs. used vehicles, the standards we set are much higher with KDG CPO models. In order to be labeled as a KDG CPO vehicle, the vehicle must pass a very rigorous inspection, and can only have a certain number of years and miles on it. All manufacturers have their own set of regulations for the inspection too. Here are some of the requirements for becoming a KDG CPO model:
Vehicle must have a thorough and accurate maintenance history.
Vehicle must pass a thorough multi-point inspection.
Vehicle must offer a thorough and accurate CarFax report.
Vehicle must have less than a determined mileage.
Vehicle must be under 10 years old with mileage up to 125,000 miles.
Vehicle is outside of the manufacturer warranty.  This is a Dealer Limited warranty.
Term is 6 months or 6,000 miles.
Please see Dealer for full details.